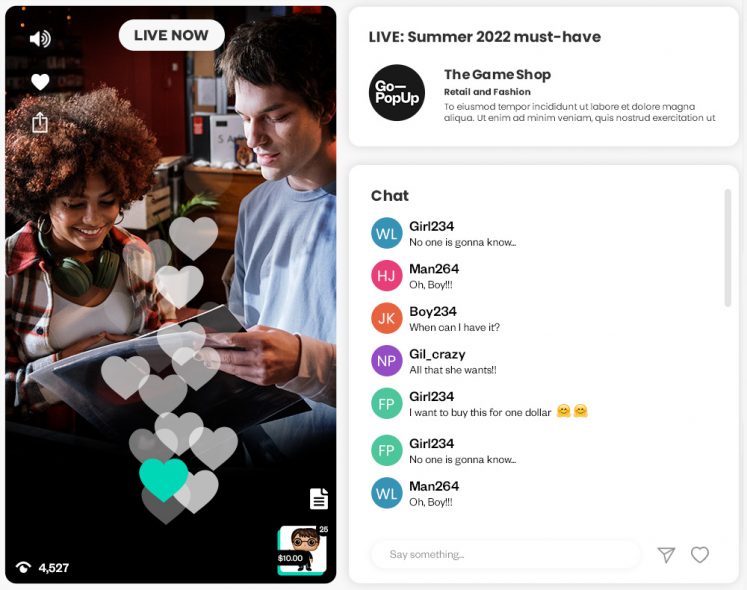 Run a live show directly in your own site.
Interact real time with your audience
globally and promote your best products.
Integrate it in any platform.
Create your event through a Broadcast Studio and simply embed the code into your site.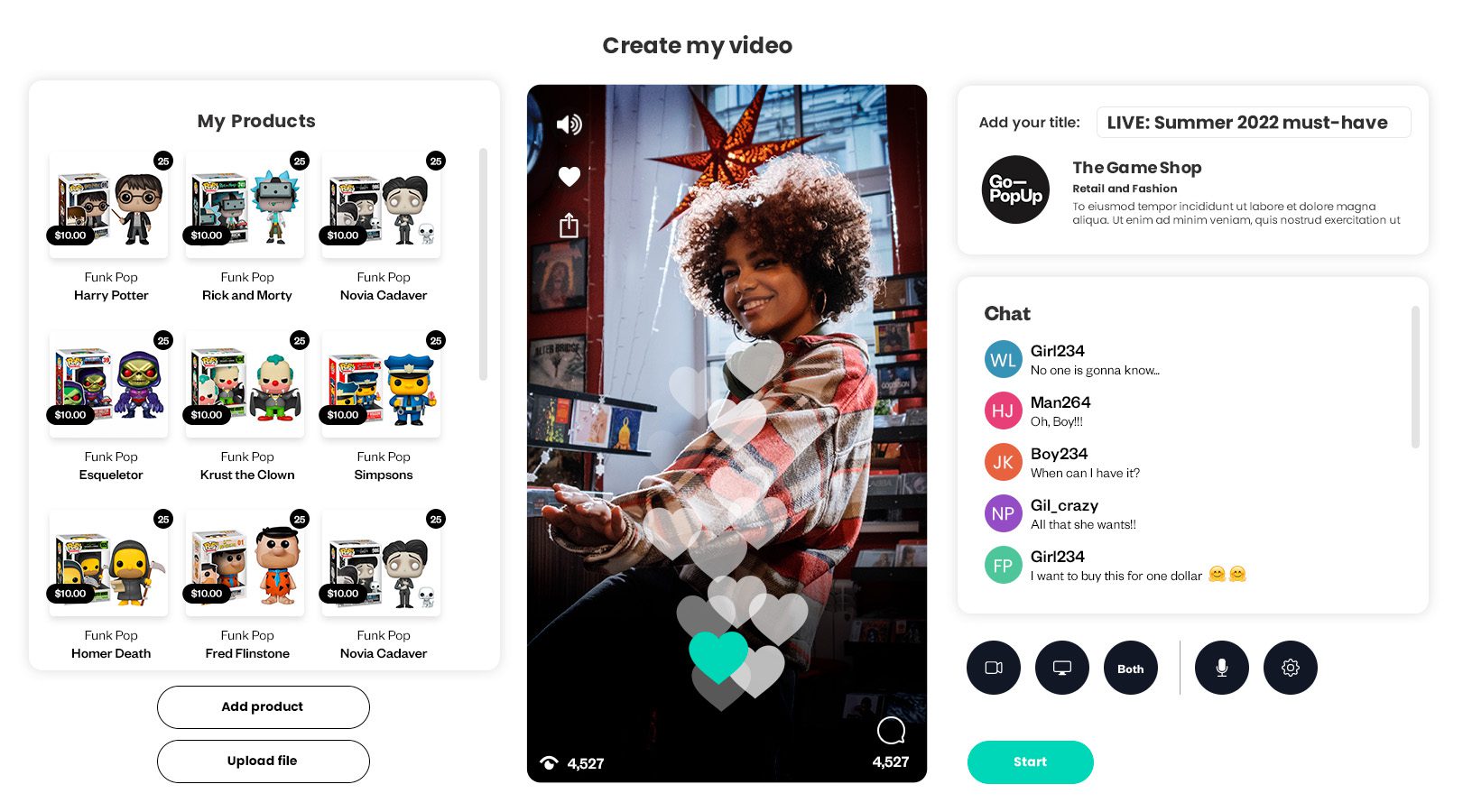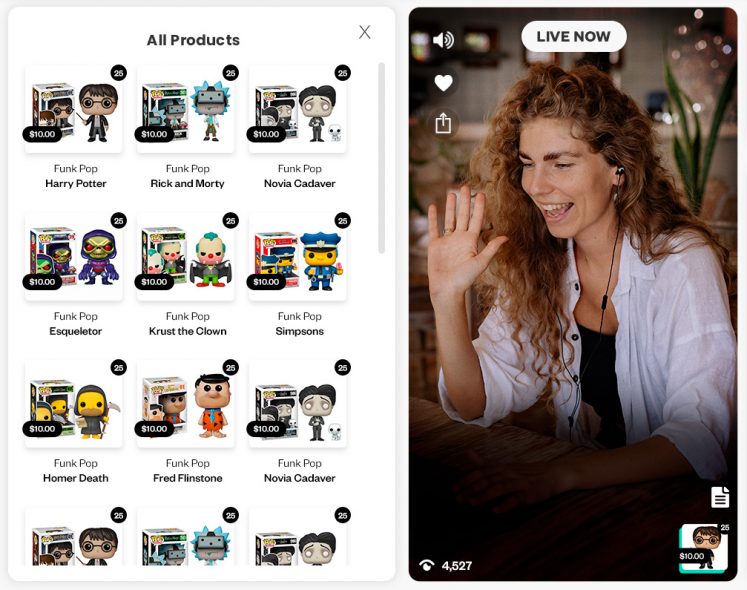 Increase conversion
from traffic to sales.
Ride the wave of live stream shopping
trend, offering a richer customer
experience.

Create an event
Provide details of your live
show. We'll get back at you
with the code to be
embedded.

Manage the livestream
Run the live show through the
Broadcast Studio.

Connect to the world
Interact with customers
through the chat and link
each product to the
e-commerce.